Hey guys, we've been hard at work and I'm excited to finally announce some cool updates for you guys!
I'll start off with my personal favorite, Emotes. Express yourself to the entire server with our wide selection of Emotes, available with the /emotes command. Unlock them in the voting crate and the donor store.

Next up, PokeHats! Show off your unique style with special hats that are visible to everyone! Check out the available options in /pokehats. Unlock them in crates and the donor store.
For the last of our feature additions, we're bringing back PokeSashes! Collect and wear a variety of new sashes with /pokesash. Unlock them in crates and the donor store.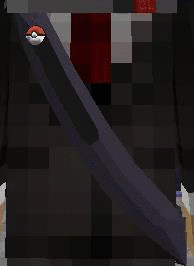 Now I'll be going over some major changes we've made to the server.
Donator ranks Legendary and PokeMaster can now change their prefix color with

/prefix

(PokeMasters can choose bold & rainbow options)
All players now have access to

/kit tokens

which gives 10 tokens for free daily (regulars & veterans get 15 & 25 respectively). This means all donor ranks will now get an extra 10 tokens per day, with PokeMaster getting an extra 20.

15 new titles have been added to crates and the donor store

Shiny crate now has a chance to win a shiny legendary
We've realized that our gym leaders dedicate a lot of time and effort towards the server, so here are some changes we decided to make running a gym a bit more rewarding.
Leaders get an exclusive title of their gym (current leaders ask a SeniorMod+)

Leaders now have access to

/kit gymleader

(8 ultra balls, 8 rare candy, and 2 random EV reducing berries daily)

Leaders now get 8 rare candy and 10 tokens for every battle (win or loss)

Leaders are now able to become a leader of up to 3 gyms if they have the required Pokemon

Challengers now get a random TM based on the gym type for every victory. Just like in the game!
We're also excited to announce our new YouTube competition! Check out our thread for the exact specifications, but basically the two people that upload the most YouTube videos of them playing on the server from now until November 30th will win the PokeMaster rank (or equivalent value) and the exclusive "Youtuber" title. On top of that, for every single video uploaded we will reward 2 master balls. So get uploading, the competition starts now!
We hope you guys enjoy these updates! As always if you have any ideas you want to see added to the server please make a thread in our Feedback & Suggestions category on the forums, we're always on the lookout for cool ideas that will make us stand out from the rest.
Thanks!
- PL Staff